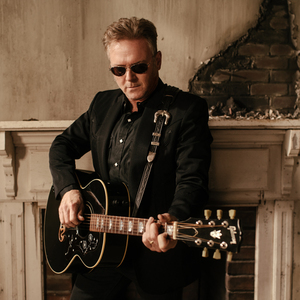 Today, we share another new podcast from host Tom Mailey from Bonneville radio station New Country 105.1 KNCI in Sacramento. Tom is a country radio veteran with over 30 years of experience in Seattle and Sacramento and a key partner in our Golf & Guitars Children's Charity Music Festival, a little event in our thirteenth year that has raised well north of a million bucks for kids and individuals with disabilities. It highlights the songwriters in our industry and is entitled Write You a Song.
It's his hope that this podcast will shine a little overdue spotlight on the talented men and women who, mostly behind the scenes, write the songs that become part of our lives. You know their words and music, but maybe not their names: Write You a Song will feature some of country music's biggest songwriters--like Jeffrey Steele, Brett Warren, Ashley McBryde, Tim Nichols and more.
In the 1990s and early 2000s, no other songwriter collaborated with Brooks and Dunn more than Terry McBride. He even became Ronnie Dunn's travel pal, riding from gig to gig on various tours on Ronnie's bus. Together, they came up more than 20 songs, some of which became stone-cold classics, including Play Somethin' Country and Cowgirls Don't Cry. And if that's all McBride was known for, that'd be just fine. But he's a lot more than that: he's fronted his own successful band (McBride and The Ride), he's just released his first solo material in 20 years, and the biggest hit he's ever written isn't even country....although that's how it started.