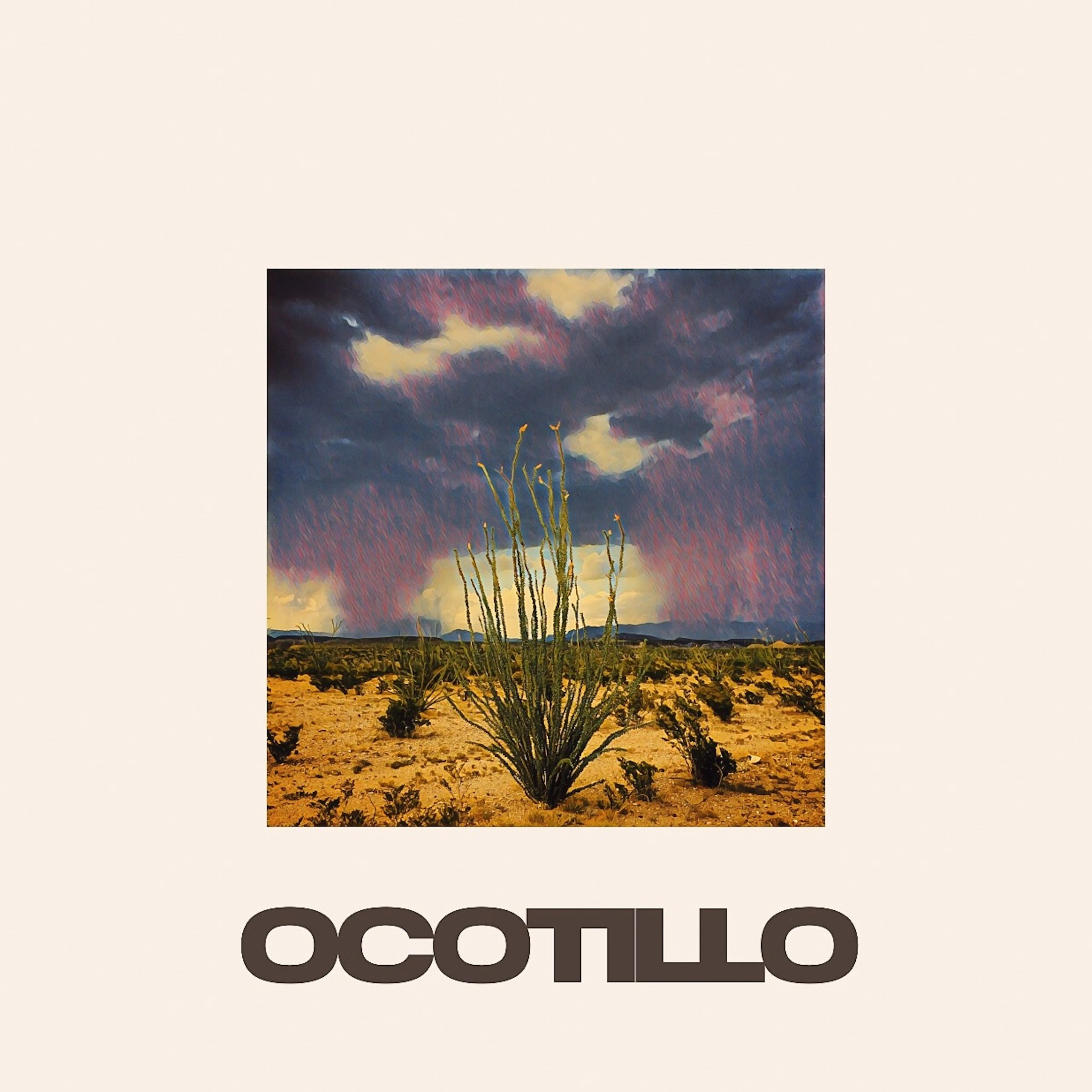 Artist: Ocotillo
Album:
Ocotillo
EP
Label: Atlas Aurora
Release date: August 30, 2019
With a simple tease, Texas troubadour and songwriter Drew Kennedy said, "expect something that's a little different than you're used to from me (and Davis Naish and Whakaio Taahi) tomorrow." And with that, a pop music side-project was unveiled to the world under the band name Ocotillo.
Kennedy is a roots-leaning singer-songwriter who has won over bars and listening rooms with just his voice and guitar for the last 15 years. His smart story songs fill nine albums––and counting––and he has become a sought-after collaborator in Nashville writer rooms. In mid-2018, Naish––long-since a favorite co-writer and good friend of Kennedy's––approached him with an idea. "Davis said, 'Look, your singing style––whether you know it or not––is very pop-oriented," Kennedy remembers. "I was like, 'I don't know…'" He laughs, then adds, "But the three of us wrote a song called 'Backpack,' and halfway through, I thought, This might actually work."
"In Ocotillo, if I find a combination of sounds in a few words, I can play around with it and enjoy the sound of it as much as I can enjoy the meaning of it," Kennedy says. "The care that I've always put into my words––Whakaio and Davis put that same care into melody."
Davis Naish was born and raised in Nashville, TN. As the son of Contemporary Christian producer Phil Naish, Davis was lucky enough to be surrounded by musicians and the record-making process from a young age. He began writing songs at the age of sixteen, influenced by writer Richard Marx and composer/arranger Rob Mathes. It was while attending Belmont University that Davis began to study the art of production, influenced by Daniel Lanois and John Leventhal. Davis currently lives in Nashville and is writing for Jeffrey Steele and 3 Ring Circus. Naish says. "Drew is such a strong lyricist. I thought, Man, why can't we just write really great pop tracks and then have great lyrics on top that are thought provoking and different?"
Whakaio Taahi is a multi-instrumentalist and the former guitarist and principal writer of the internationally-touring Australian band Tonight Alive. Now residing in Los Angeles, California, he is a fulltime writer/producer and shares a studio space with Grammy award winning David Hodges. "No one says no, which is fun and how it should be when you're creating," Ocotillo's Whakaio Taahi says of the trio's collaborative process.
When asked what they hope listeners take away from the five-song collection, Ocotillo is upbeat: Joy. Fun. Surprise. "I always want to write songs that can mean whatever a person needs at that time," Taahi says. "It's more important for them to attach their own stories to the song. I hope they get whatever they need from it."
Octotillo track listing:
1. Half Of A Person
2. Helianthus
3. Backpack
4. Spooky
5. Black and White